Paving Contractors – Driveway Paving, Garden Paving & Paving for Paths
Paving contractors with unmatched experience. We will pave in an around your home with clay pavers, paving bricks, concrete pavers, slate and stonework. We guarantee quality workmanship, attention to detail and excellent price. Garrett Paving has paved whole suburbs and supervises upkeep of many commercial sites. Talk to us about you paving, pathway and driveway needs. We have undertaken commercial paving jobs for the footpaths of a number of Adelaide and Adelaide Hills suburbs. So we are ready for your larger including large projects invited.
Paving – Local and Experienced
Our experience stretches back 25 years so we have dealt with just about every paving issue that can arise and we have the best solution to ensure a fine, long lasting outcome. We are a local business family owned and operated – our reputation goes with each job we undertake.
Business Owners and Managers
We recommend considering paving for your business and office approaches to ensure durable, low maintenance and attractive surfaces at your place of business. Reduce your lawn mowing and garden upkeep costs, ensure a safe long lasting surface for customers and business visitors. Paved parking surfaces speak volumes. They are a great welcome for your business guests.
Garrett Paving Cleaning
Sometime ago Garret paving decided they should extend their paving services by offering paver cleaning. It is a logical expansion of the business as they were continual being asked to refer someone for paver cleaning. However Garret paving has thrived because of their commitment to providing quality service and they weren't always completely satisfied with sub-contatcors work. So after researching what machinery was available and adapting the machinery to boost it's performance Garrett paving was in Business…READ MORE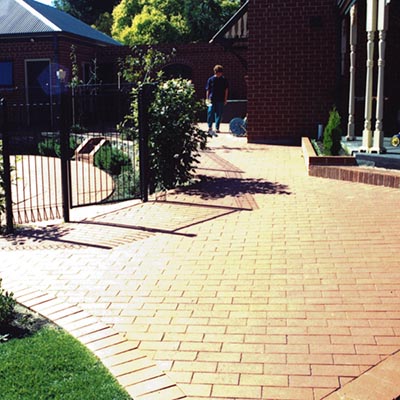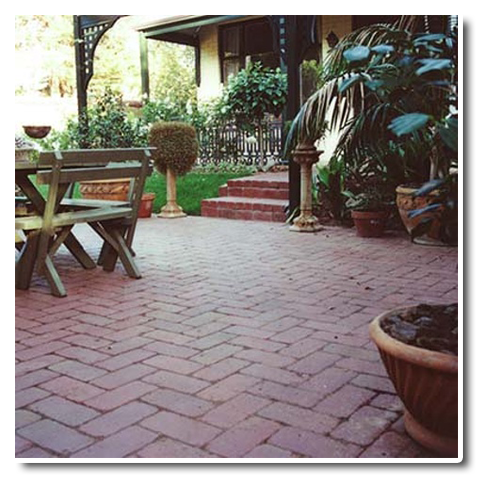 Our Paving Services
Driveways paths and pathways
Paving Repairs and Paving Restoration
Pools and pool coping for both Concrete and Fibreglass pools
Entertainment Areas
Courtyards, Gardens and Lawns
Backyards
Carports, Parking Areas
Paths
Verandahs, Patios and Pergolas
Retaining walls – rock, sleeper and block retaining walls
Provision for stormwater runoff
All rubbish and excess materials will be removed from the site on completion of paving.
We comply with all Building Codes and Industry cards.
We are Open
Flexible Hours
Open Monday – Friday,
Open Saturdays
Paving Types
Commercial Paving
Industrial sites – paving for car parks etc.
Landscape – retaining walls, garden paths
Residential – Driveways, patios, verandahs etc
Free Quotes
We will come out to see you.
Free Measure & Quote
Call: 0418 820 984
Paver Colour and Styles
You choose your colour.
We help you decide the best paver for the job.
Driveways are different from garden paths and will need a weight bearing paver.
Paving to suit your needs
Clay Pavers, brick pavers, budget paving and premium paving styles.
Trust Garrett & Garrett
25 Years experience,
Guaranteed Workmanship,
Fully Insured and Licensed – BLD26088,
OHS, RBP.
Local and Privately Owned Paving Contractors
Australian Owned, Family Operated
Garrett & Garrett Paving Prospect is a family owned and operated company with team members that are trained and fully qualified in all aspects of paving for residential and commercial paving work.
We have been paving Adelaide homes and businesses and undertaking paving repairs with the quality paving materials for 25 years in North Adelaide, Walkerville, Burnside, Unley Park, College Park, St Peters, Urbrae, Kensington Gardens, Prospect, Norwood, Golden Grove, Hyde Park, Clarence Park, Westbourne Park, Cumberland Park, Glenunga, Evandale, Seaview Downs, Aldgate, Tusmore, Medindie, Glenelg, Stirling, North Plympton, Highbury.
Maybe we can surprise you with the quality of our work and the skill we bring to the job.